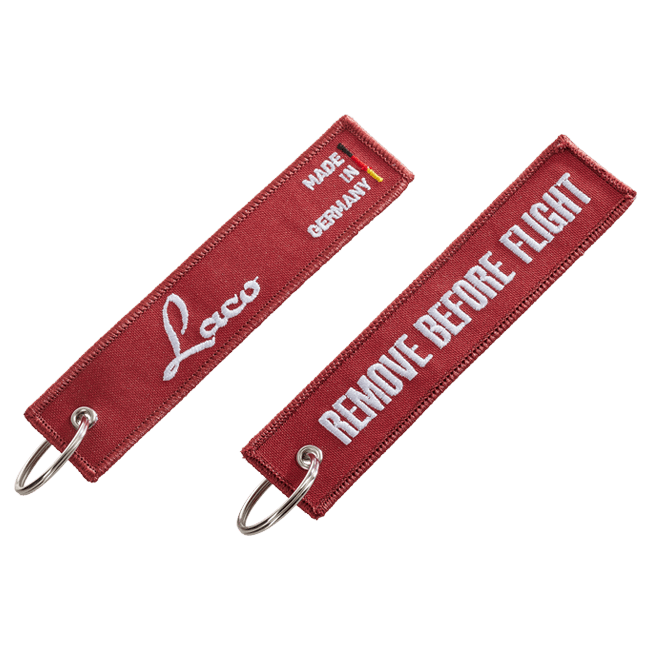 Accessories
Keyholder "Remove before flight"
product description
product description
Product.Nr. 691113
The key fob bearing the words "Remove before flight" is a symbolic recognition for civil and military pilots but also aviation enthusiasts. The fabric key fob in flame red is supplied complete with a key ring. The striking colour not only makes it difficult to lose but also retains its original purpose. The key fob is completed with the wording "Made in Germany" and an embroidered "Laco" logo at the back.
Get inspired
Stylish accessories, reliable travel companions and much more - immerse yourself in the diverse world of Laco watches and let our customers inspire you. With our hashtag #laco1925 you too will become part of the Laco family!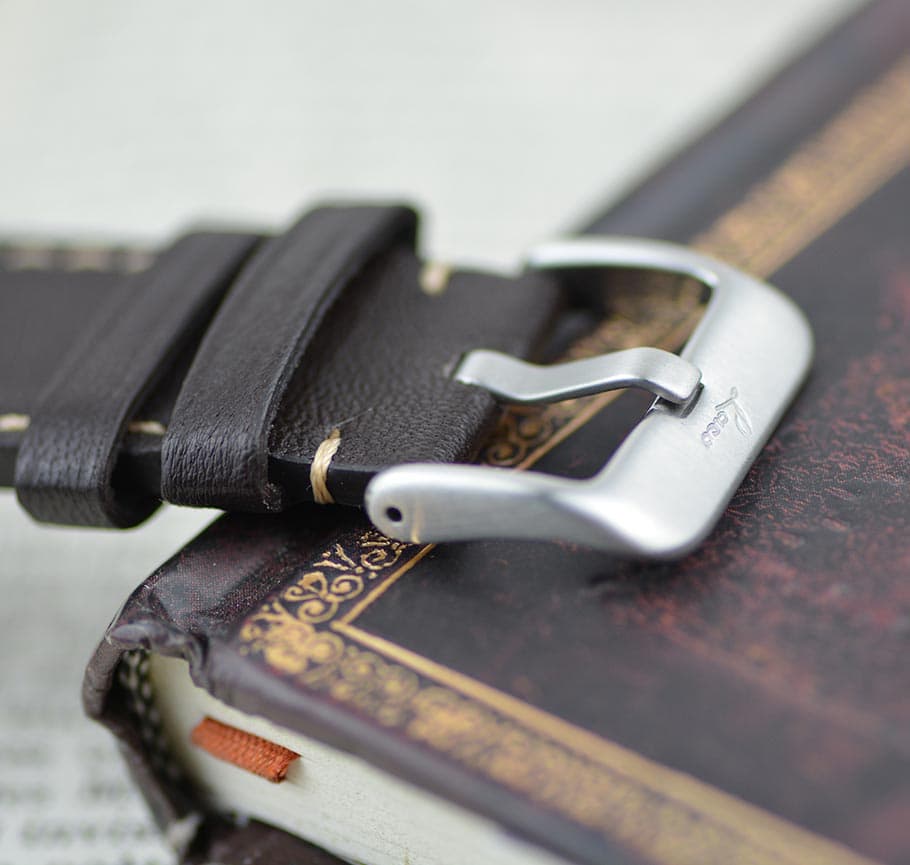 When quality comes into play: Laco watch straps and accessories.
On the one hand the watchband of course has a very simple function: it keeps the watch on your wrist. On the other hand, the watchstrap contributes significantly to the overall appearance of the watch. Depending on factors such as material processing or closure, a high-quality watchstrap by Laco amplifies the character of the corresponding watch - from the typical Aviator watch to the charismatic chronographs, all the way up to the purist Laco Classic. Other accessories similarly highlight the style of the wearer, like a belt in the trendy distressed look, or a handmade Leather necklace with stainless steel pendant.