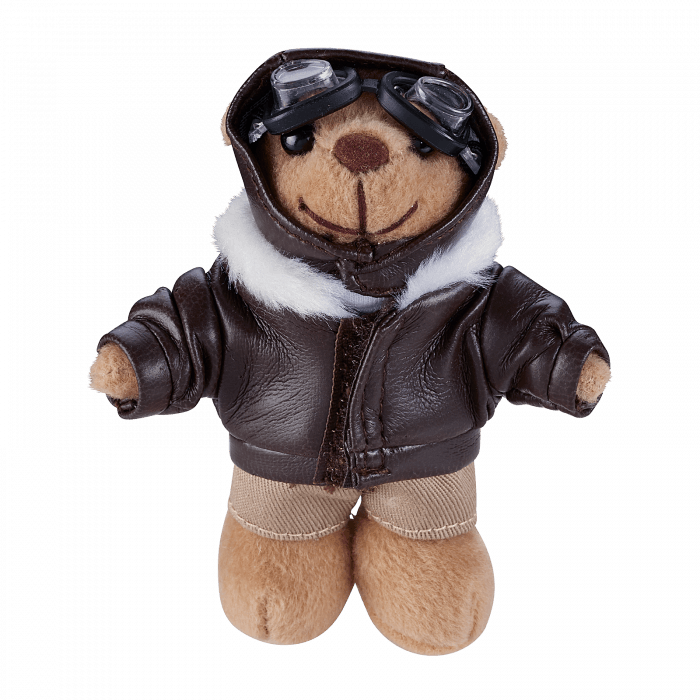 Accesorios
Llavero "Teddy Pilot"
EUR
20.00
€ 20,00

incl. 19 % IVA, Más gastos de envío.
envios a todo el mundo
16,81 EUR excl. 19 % IVA
Plazo de entrega - 2 - 3 Tage
Descripción del producto
Accesorios - Modelo Llavero "Teddy Pilot"
N° del artículo

691117

Plazo de entrega

2 - 3 Tage
Keyholder "Teddy Pilot"
Dimensions: 11 x 9 cm
Teddy bear with embroidered aviator jacket and aviator glasses
DEJA QUE TE INSPIREN
Accesorios elegantes, compañeros de viaje fiables y mucho más - sumérjase en el diverso mundo de los relojes Laco y deje que nuestros clientes le inspiren. Con nuestro hashtag #laco1925 tú también serás parte de la familia Laco!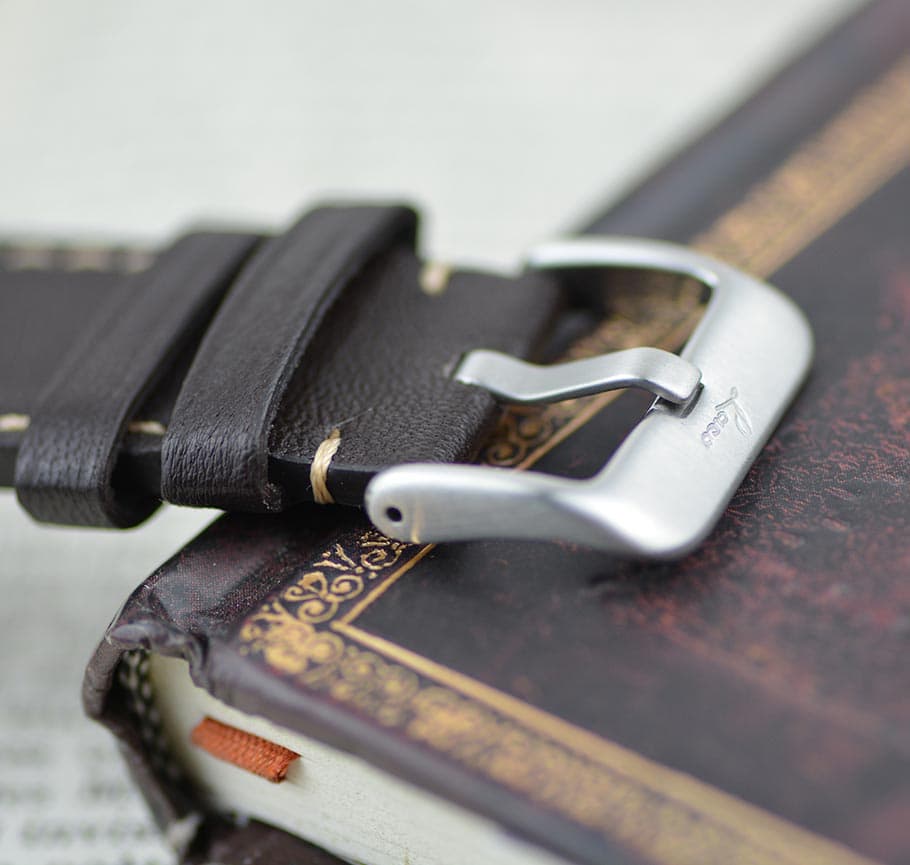 La sensación de llevar algo de calidad: correas y accesorios de Laco.
Por un lado, la correa tiene una función esencial: sujeta el reloj a la muñeca. Por otro lado, la correa tiene un papel fundamental en el diseño de un reloj de pulsera. Independientemente de factores como el material, el acabado o el cierre, una correa de gama alta de Laco refuerza el carácter del reloj, ya sea un reloj de aviador típico, un cronógrafo carismático o un reloj clásico de Laco de estilo purista. De la misma manera, otros accesorios como una correa de efecto desgastado muy de moda o un collar de piel hecho a mano con colgante de acero realzan la imagen de la persona que lo lleva.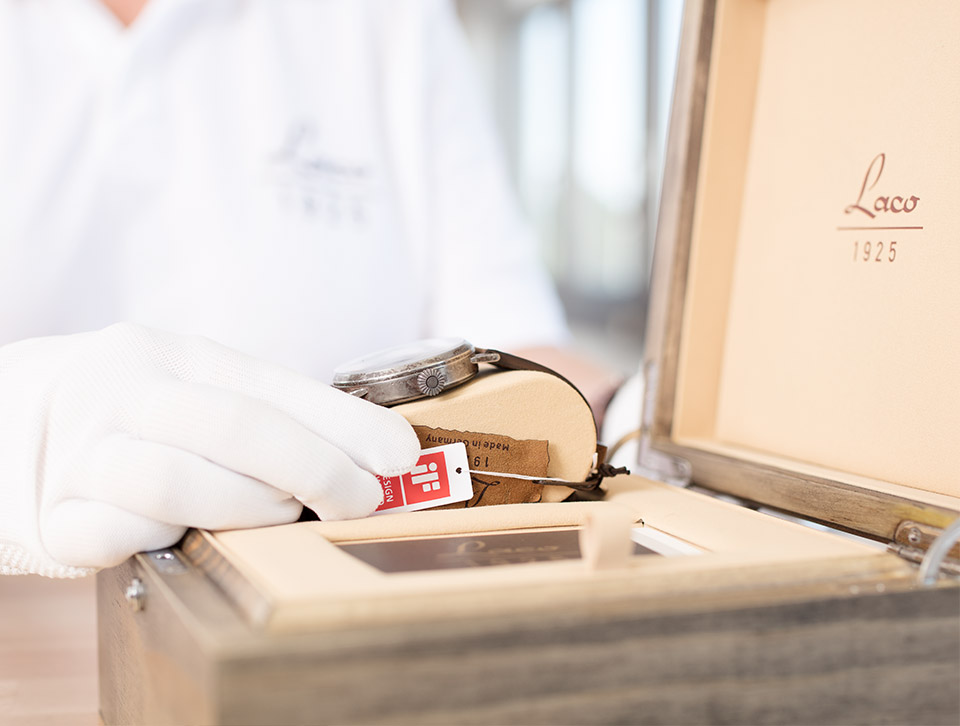 Los únicos más exigentes con la calidad de nuestro servicio que nuestros clientes somos nosotros mismos.
Cada Laco es una reivindicación. Una reivindicación en favor de la originalidad. Porque cada uno de los relojes Laco es un referente en su categoría y es sinónimo de alta precisión, alta calidad y pasión. Un compromiso que también juega un papel importante en la calidad de nuestro servicio.
Más información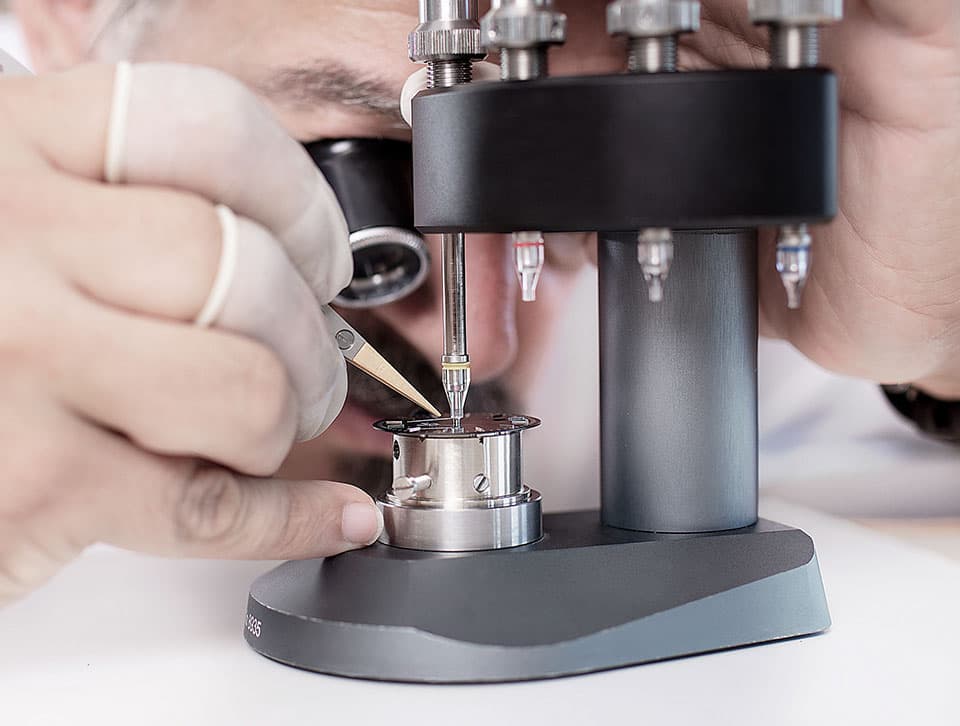 Calidad por encima de cantidad: la fabricación de relojes Laco.
Un Laco es más que un reloj. Es una expresión de carácter. Ya lleve un robusto reloj de piloto, un preciso cronógrafo o un reloj clásico, elegante y atemporal, cada Laco tiene su propio carácter. Un Laco se distingue por la atención al detalle y la pasión con la que nuestros relojeros lo fabrican. Artesanía sofisticada y exigente.
Más información