Mission 2025: New shine for historic Laco watches - our raffle action
On the way to the company's 100th anniversary, we are giving 5 watches with a special history a new shine. For this purpose, as part of our Mission 2025, we have called on people to take part in our #restoremylaco campaign and send in exciting stories about historic Laco watches.
Many watch lovers got in touch with us - with fascinating stories about Laco originals from times gone by.
We are very happy and thank all participants for taking part!

And so it goes on:
We are currently selecting the five most exciting stories and will soon notify the winners. They can look forward to having their watch restored free of charge using the finest craftsmanship. Because in almost 100 years of Laco company history, in all these decades, one claim has been preserved and never gone out of fashion: the precision of craftsmanship.
In the following months, we will each present one of the five professional restorations and show how we restore the old watches to their grace.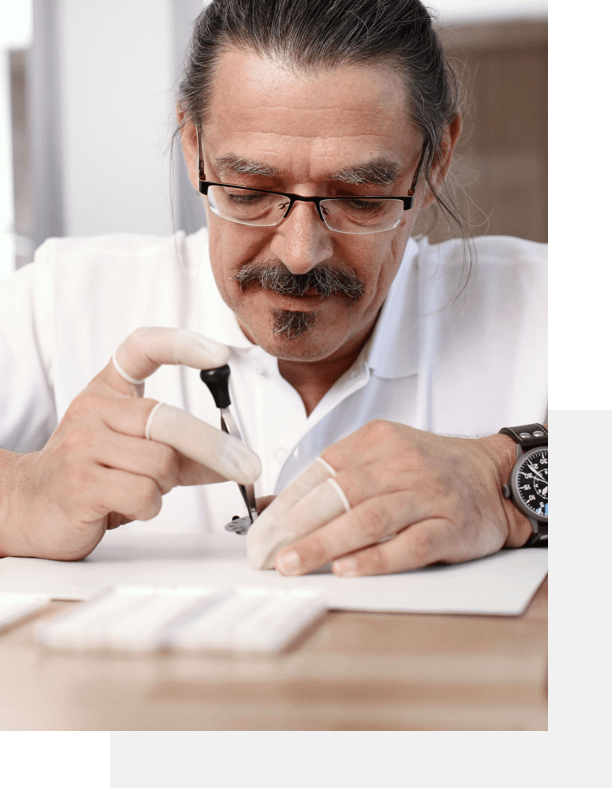 Precision work from the movement to the case
Depending on the age, use and functionality, our manufactory service is directed. First, we carefully inspect and test the individual parts of each movement. These are cleaned or replaced, assembled and adjusted. The regulation is followed by the mounting of the dial and hands. We also clean the case before reinserting the movement. After final inspection and testing, the Laco watch is once again ready for use as a real piece of jewelry.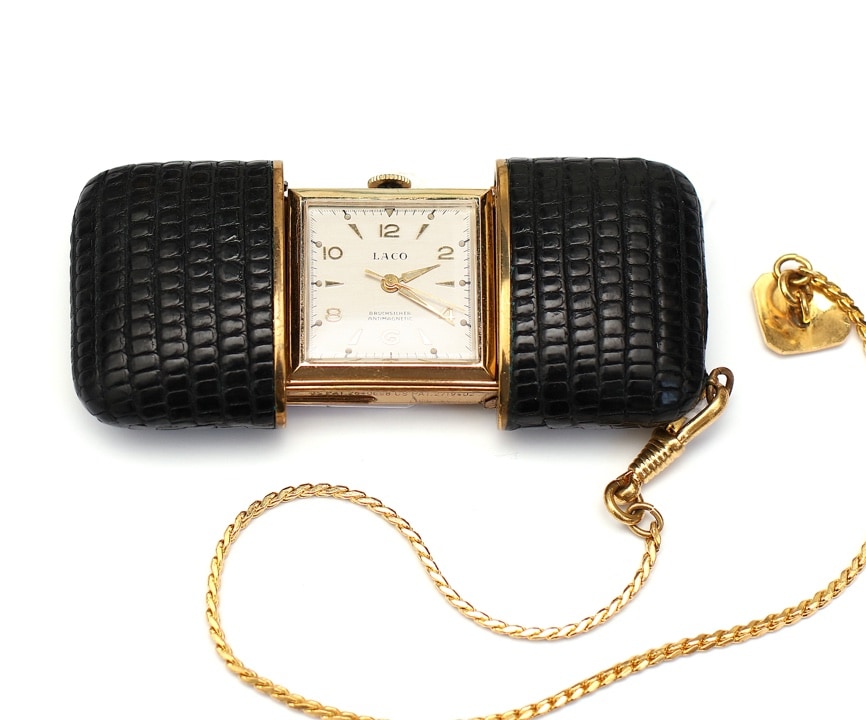 A comeback for Laco originals with history
Each of the selected Laco watches has its own unique history. How old is it? Who once wore it? What events has it survived? We will take you back in time and tell you the individual story of the five Laco Originals and their current owners. Already now we can reveal: Each watch is worth celebrating a comeback.
Of course, you will also find out more about the winning watches and the individual steps of the restoration on our social media channels under the hashtag #restoremylaco.
LACO Originale - watches with value and history