Mission Manx Limited Edition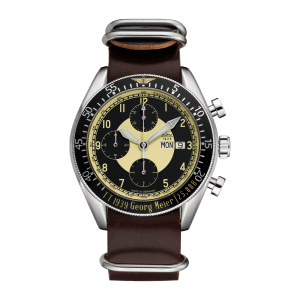 Zum Produkt
Edition
Mission Manx Limited Edition
EUR
3250.00
€ 3.250,00

inkl. 19 % USt, zzgl. Versandkosten
weltweite Lieferung
2.731,09 EUR exkl. 19 % USt
Produktbeschreibung
Edition - Modell Mission Manx Limited Edition
Art.Nr.

861878

Lieferzeit

2 - 3 Tage
Die Tourist Trophy auf der Isle of Man ist wohl seit jeher das berühmt-berüchtigste Motorradrennen. Ein Sieg auf dieser Strecke bleibt bis zum Jahre 1939 ausschließlich den Engländern vorbethalten. Und dann geht der "Gusseiserne Schorsch" an den Start.
Mit seiner 500er BMW Kompressor jagt "The German" alias Georg Meier traumwandlerisch über die 264 Meilen und präsentiert den einheimischen Manx People eine fehlerfreie Darbietung und sichert sich so den Ritterschlag des Motorsports. Eine bis heute unvergessene Leistung.
Diese Uhr ist eine Hommage an einen Ausnahmefahrer, seine enorme sportliche Leistung und eine bis heute zuverlässige Technik. Klassische Funktion, höchste Ansprüche in Zuverlässigkeit und Verarbeitung und eine limitierte Auflage von 49 Stück – der Startnummer Meiers – machen Geschichte am Handgelenk des Trägers erlebbar.
Von fünf motorenbegeisterten Männern mitentworfen, wurde die Uhr auf ihren eisernen BMW´s auf dem Weg zur Isle of Man getestet. Wind, Wetter und Asphalt hauchten den Spirit und die Geschichte der legendären TT in das Material dieses Chronografen.
Edition:

Auf 49 Stück limitierte Ausgabe des Mission Manx Chronographen

Werk:

Automatik Chronograph ETA 7750, Tag/Datum, Sekunde, Stunden- und Minutenzähler.
Mechanisches Automatikwerk mit 28.800 Halbschwingungen pro Stunde (4Hz)
Automatischer Aufzug mit Kugellager, 25 Steine.
Gravur Logo "Motor Circus" auf dem Rotor

Gehäuse:

Edelstahl poliert/satiniert, gewölbtes, entspiegeltes Saphirglas, Boden mit Saphirglas, Drehbare, schwarze Lünette mit besonderen Details zur Rundenrekordzeit von Georg Meier.

Zifferblatt:

Creme matt mit schwarzer Zone
11 Zahlen cremefarben gedruckt
3 Funktionen schwarz ausgelegt, cremefarben bedruckt
Cremefarbener Tachymeterring mit 12 Leuchtpunkten

Zeiger:

Stunde, Minute, Sekunde, Minuten- und Stundenzähler, Zentralsekunde mit Leuchtmasse, Zeiger der 3 Funktionen Chrom poliert

Armband:

Hochwertiges Pferdelederband ( Shell Cordovan) braun, Edelstahlschliesse

Etui:

Hochwertige, braune Lederuhrenrolle in Werkzeugtaschenoptik, geprägtes Logo "Motor Circus"

Durchmesser:

44,0 mm

Höhe:

16,0 mm

Bandbreite:

22,0 mm

Bandanstoß zu Bandanstoß:

50,0 mm

Wasserdichtigkeit:

bis 5 ATM

Gewicht:

134,1 g (inklusive Armband)
Made in Germany.
Lassen sie sich inspirieren
Stylisches Accessoire, zuverlässiger Reisebegleiter und vieles mehr – tauchen Sie ein in die vielfältige Welt der Laco-Uhren und lassen Sie sich von unseren Kunden begeistern. Mit unserem Hashtags #laco1925 werden auch Sie Teil der Laco-Familie!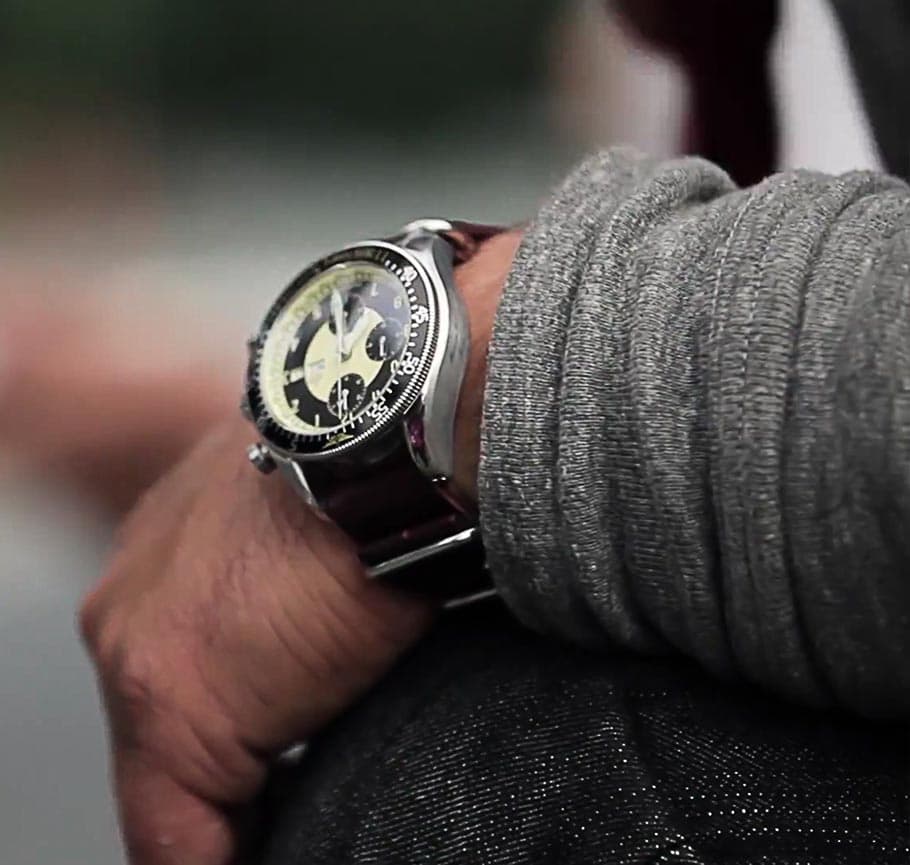 Limitiert und grenzenlos zugleich: die Laco Editionen.
Besondere Anlässe, Ansprüche oder Anforderungen brauchen auch eine ganz besondere Uhr. Aus diesem Grunde zeichnen sich die Laco Uhren Kollektionen immer wieder durch limitierte Editionen aus, die unsere Uhrmacher vor Ort in der Manufaktur in Pforzheim mit viel Liebe zum Detail, großer Leidenschaft und viel Know-how zusammenbauen. Die Armbanduhren sind in ihrer Stückzahl begrenzt, lassen aber keine Wünsche an ein ausgefallenes Design und eine außergewöhnliche Qualität offen. Oder anders gesagt: Anspruchsvolle Uhren, klar strukturiert und vortrefflich im Design.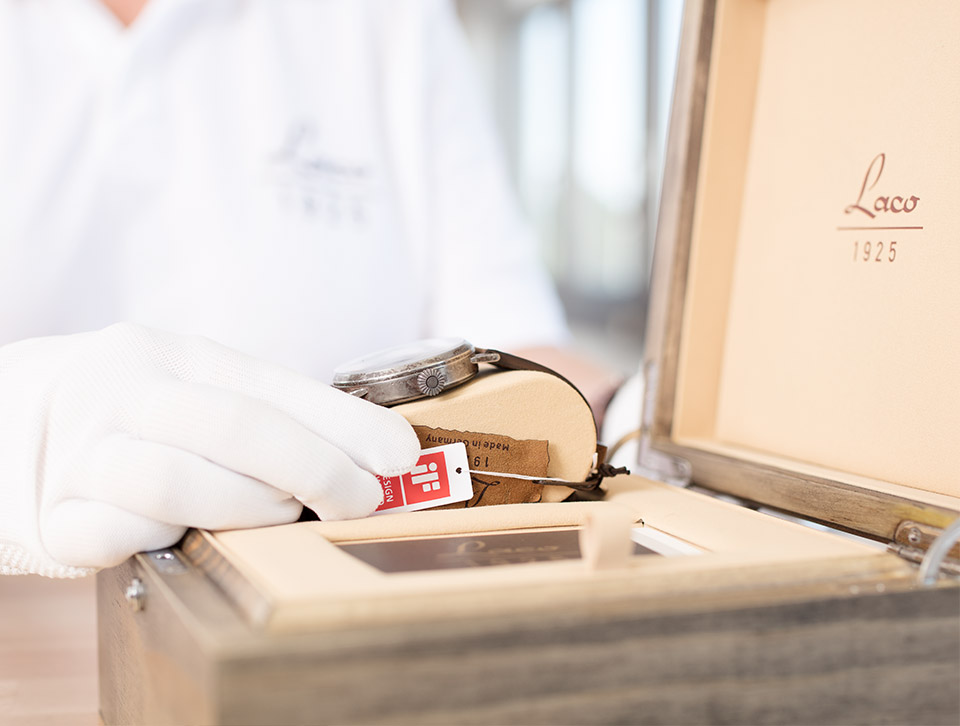 Einen noch höheren Anspruch an unseren Service als unsere Kunden haben nur wir.
Eine Laco ist ein Statement. Ein Statement für das Original. Denn jede Laco Uhr setzt Maßstäbe in ihrer Kategorie und steht für hohe Präzision, eine hochwertige Verarbeitung und jede Menge Leidenschaft. Ein Anspruch, der auch zum Tragen kommt, wenn es um die Qualität unseres Services geht.
Mehr Erfahren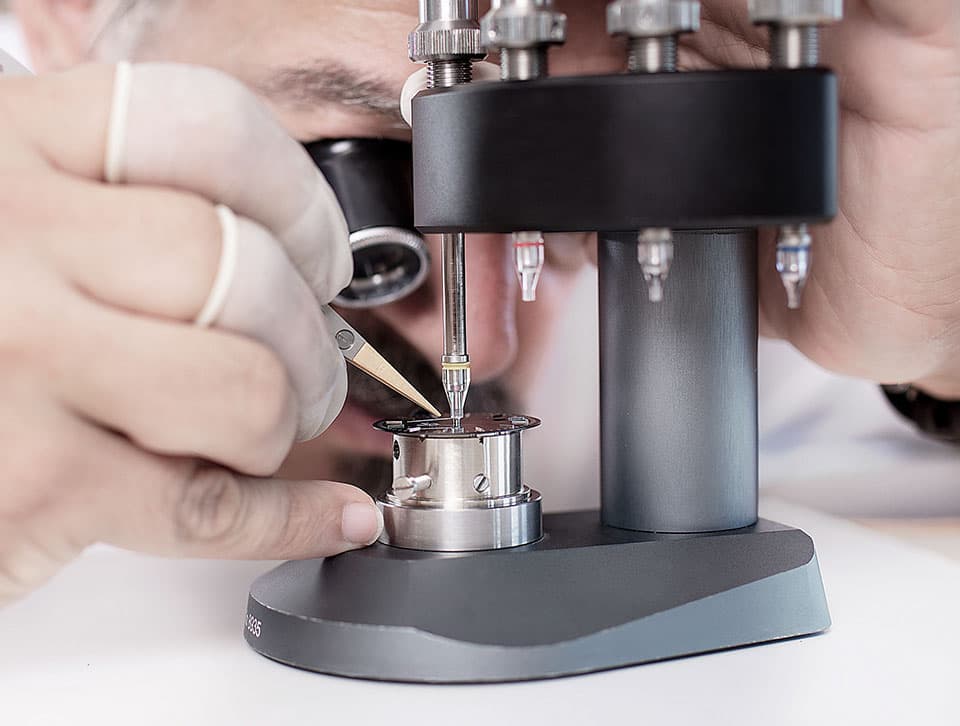 Qualität statt Quantität: die Laco Uhren-Manufaktur.
Eine Laco ist mehr als eine Uhr. Sie ist ein Ausdruck von Charakter. Denn ganz gleich, ob Sie eine robuste Fliegeruhr, einen präzisen Chronographen oder eine zeitlos elegante Classic am Handgelenk tragen: Jede Laco hat einen ganz eigenen Charakter, der sich durch die Liebe zum Detail und die Leidenschaft auszeichnet, mit der unsere Uhrmacher sie bauen. In aufwendiger und anspruchsvoller Handarbeit.
Mehr erfahren