News & Worth Knowing from the Laco World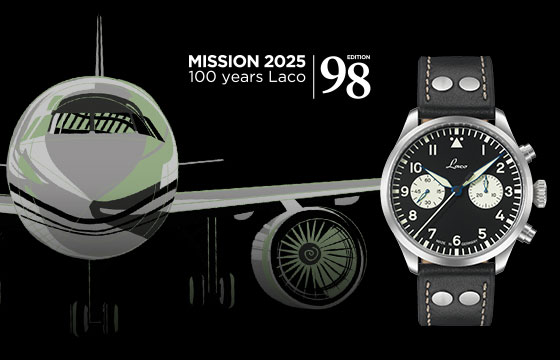 Laco EDITION 98 - An exeptional opportunity.
---
A tribute to the adventurers of the skies and the explorers of the night.
Limited Edition: Guaranteed only 98 pieces worldwide.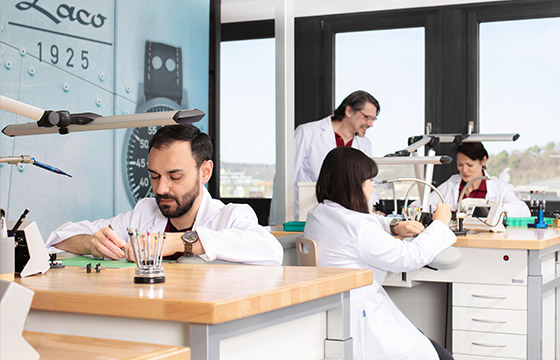 NOW NEW:
Laco Factory tours in Pforzheim
---
For watch lovers, Laco fans - and anyone who wants to become one!
We look forward to meeting you!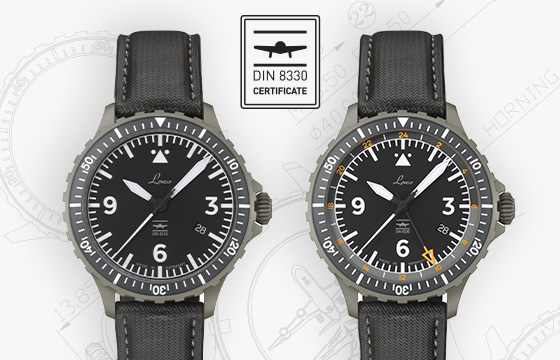 Excellent tested and uniquely certified
---
The Laco Hamburg DIN 8330 pilot watches. Discover now!
Laco - for love and passion to the original.
German watch manufacture since 1925.
The unique quality. The outstanding workmanship. The high precision. Or even the excellent functionality. There is a whole series of characteristics that distinguish a watch from Laco. And beyond that, something that you may not see at first glance, but can feel in every single second, minute and hour: the passion of our watchmakers. And they have been doing so since 1925.
Get inspired
Stylish accessories, reliable travel companions and much more - immerse yourself in the diverse world of Laco watches and let our customers inspire you. With our hashtag #laco1925 you too will become part of the Laco family!