When quality comes into play: Laco watch straps. On the one hand the watchband of course has a very simple function: it keeps the watch on your wrist. On the other hand, the watchstrap contributes significantly to the overall appearance of the watch. Depending on factors such as material processing or closure, a high-quality watchstrap by Laco amplifies the character of the corresponding watch - from the typical Aviator watch to the charismatic chronographs, all the way up to the purist Laco Classic. Other accessories similarly highlight the style of the wearer, like a belt in the trendy distressed look, or a handmade Leather necklace with stainless steel pendant.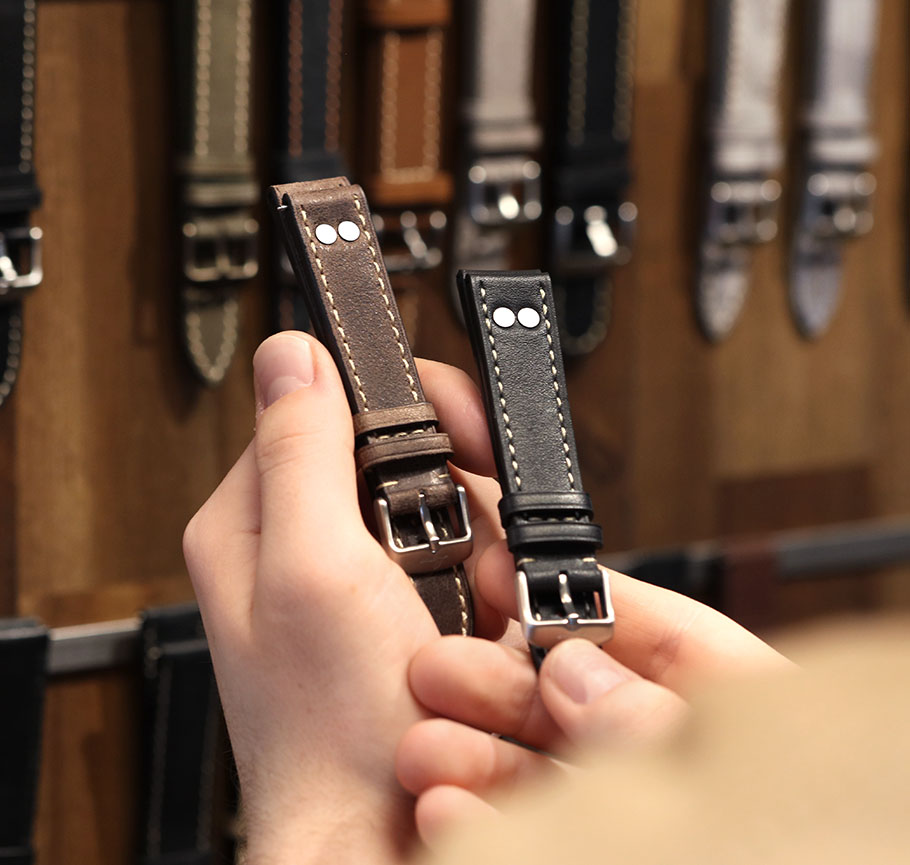 Watch strap advisor
We are happy to support you in choosing the right watch band. Our online strap advisor will help you quickly, easily and safely, find the right replacement or interchangeable strap for your personal Laco.

This applies to current, as well as sold out and no longer available watch models.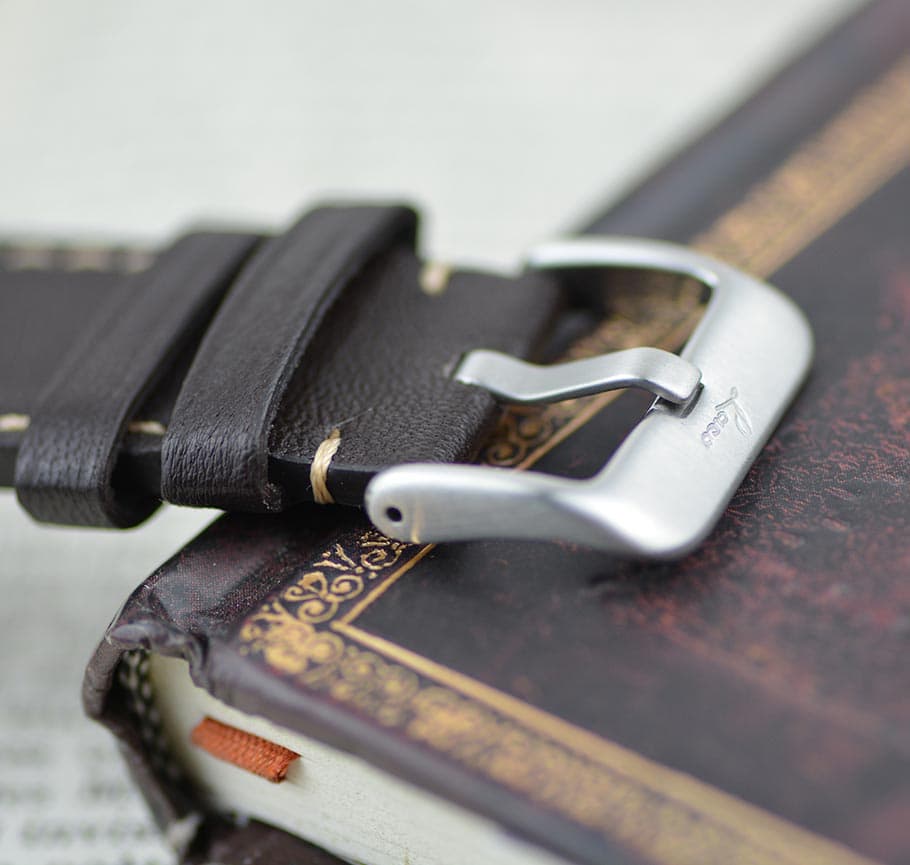 An individual watch strap for a unique watch.
The Laco Vintage leather strap is as individual as you and the Laco watch that is right for you. The high quality watchband made of antique soft leather is worked with great passion and precise handiwork. Each leather strap is unique and undergoes careful quality control. At the end it is given a satin-finish stainless steel buckle, embossed with the Laco logo. Trendy, technically sophisticated, and high-quality workmanship. Made in Germany.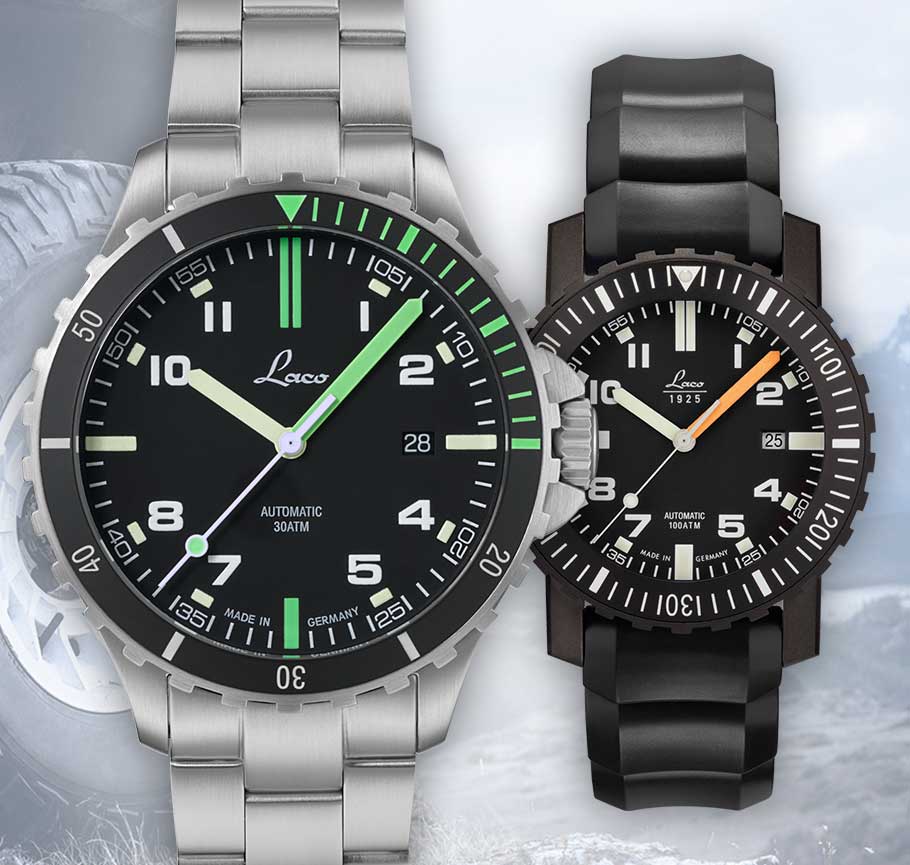 Robust material for hard use: watch straps made of rubber.
Exclusive handmade leather watchstraps are very popular, especially for fine timepieces and high-quality watches. But depending on the use and requirements, a more robust alternative to the supple and comfortable leather may make sense: a rubber strap. A material that we use for example in our watches that often face the toughest conditions and increased exposure to water. The classic rubber used by Laco is a natural material obtained from the milky sap of plants. Natural rubber watchbands are 100% waterproof, are ideal for use in harsh environments and during sporting activities, and are attractive because of their rubbery properties. This makes them very easy to clean, extremely durable and comfortable to wear on the wrist.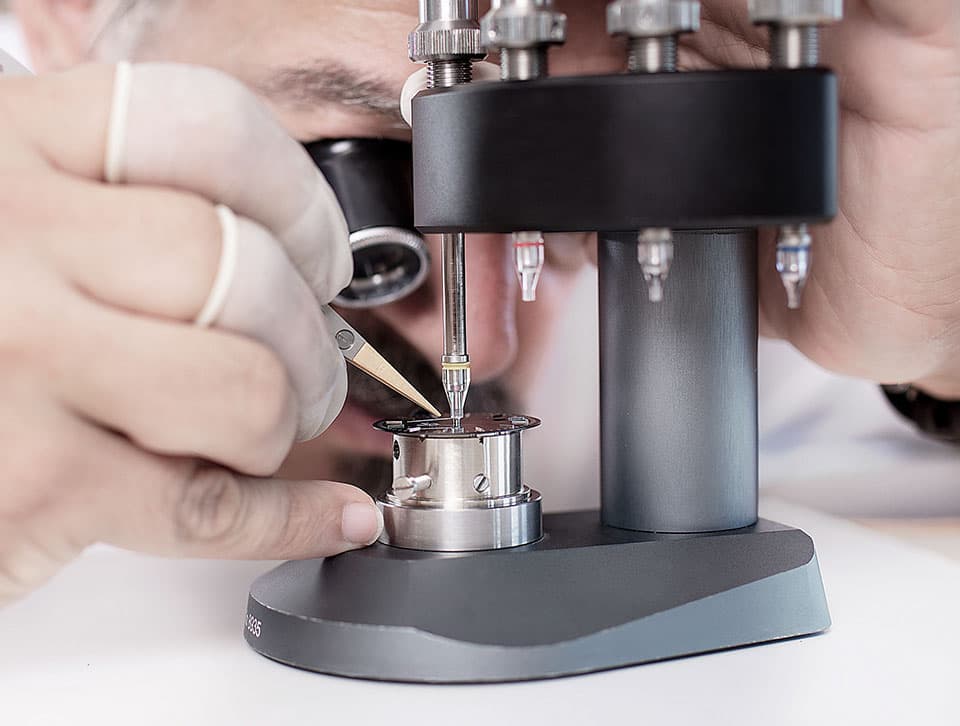 Quality over quantity: Laco watch manufacture.
A Laco is more than a watch. It is an expression of character. Because, no matter whether you wear a robust aviator watch, a precise chronograph or a timelessly elegant classic on your wrist: each Laco has a unique character, which is distinguished by the love of detail and passion, with which our watchmakers built it: with complex and sophisticated craftsmanship.
Learn more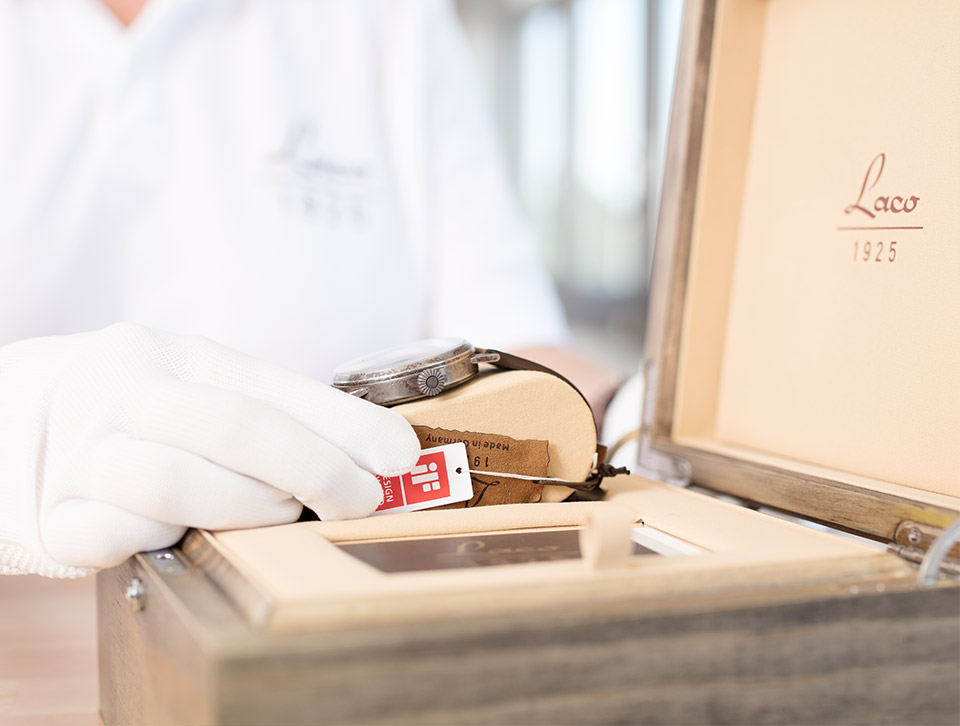 The only one who requires more from our service than our customers, is us.
A Laco is a statement. A statement for the original. Because every Laco watch sets the standards in its category and stands for high precision, high-quality manufacturing, and passion. A claim that can also be made when it comes to the quality of our service.
Learn more