Simply charismatic: the Laco classics.
Many watch lovers associate the name of Laco primarily with aviator watches. Although we are of course proud of this tradition and this part of our company history Laco has much more to offer than aviator watches - especially when it comes to high quality watches. Our extensive range of Laco watches thus offers a whole series of elegant models featuring a simple design: the Laco Classics.
Whether modern design watches, reinterpreted classics or unembellished timepieces in the Bauhaus style: confident men and women will find a watch made in Germany to suit them in our Classic line. Based on the design of the Bauhaus style and following on from the look of Laco watches of this era, the distinctive dial is as much a focal point of these models as the trusted Laco reliability and quality.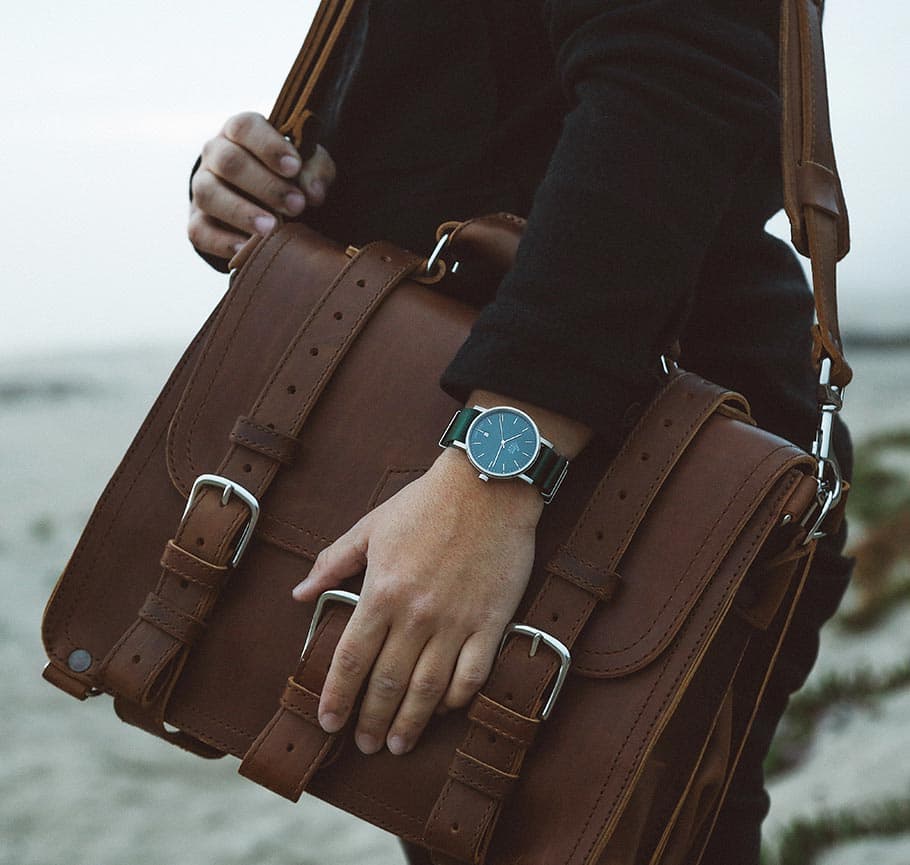 Simple elegance, timeless appeal.
Laco's Classic line offers quality watches in a timeless style for absolute individualists. The whole Laco Classics line features simple design, pure aesthetics and perfect readability without adding unnecessary decorative elements or superfluous components - and of course high quality and workmanship. The various Classic models of the Pforzheim company have been reinterpreted in a modern or new classical way.
In line with the motto "form follows function", Laco's Classic line captivates with its pure design: clean, simple, timeless. Clearly following the tradition of the German Bauhaus style, the Laco Classic collection follows the statement of Walter Gropius (German architect and founder of the Bauhaus, born 18 May 1883 in Berlin, died 5 July 1969 in Boston):
"Only perfect harmony in the technical function and in the proportions of form can produce beauty."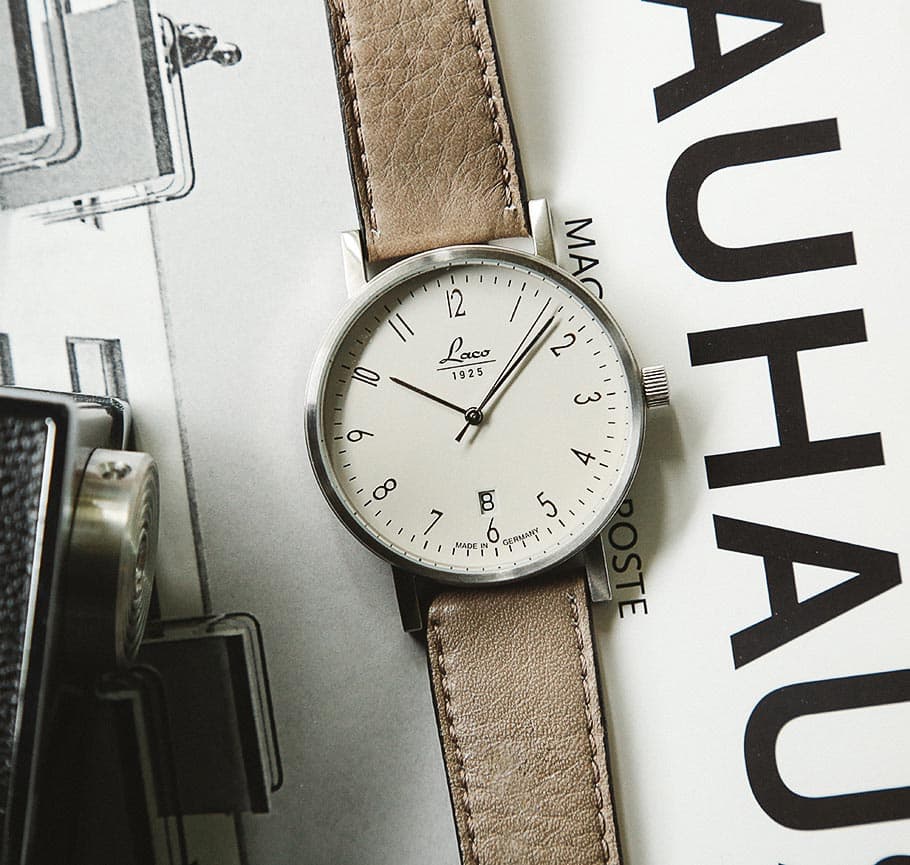 Built the Bauhaus way.
Bauhaus was founded in 1919 by Berlin architect Walter Gropius as a working interdisciplinary art school in Weimar. Even if it only existed for 14 years (1919-1933), Bauhaus turned into the most important school of architecture, design and art of the 20th century. Under the direction of the three directors Walter Gropius, Hannes Meyer and Ludwig Mies van der Rohe, Bauhaus attempted a fresh approach to design without accepting rules and norms.
"Form follows function"
By type and design, Bauhaus was revolutionary, as it represented a merging of architecture, sculpture and crafts - in order to shape the structure of the future. The architect, artist and thinker Walter Gropius saw little difference between art and craft.
The name Bauhaus is based on the building huts of medieval cathedrals, where arts and crafts combined to form a unit and artists and craftsmen worked side by side. Walter Gropius revived and further developed this form of cooperation. The historic Bauhaus represents the most influential educational institution in the field of architecture, art and design in the 20th century and is the origin of avant-garde and classical modernity. With its simple, easy form, Bauhaus products are a design revolution. Form is completely subordinate to functionality. Many products developed by Bauhaus are indispensable today, both in their original form and further development. Our view: this also applies to our Laco Classic line.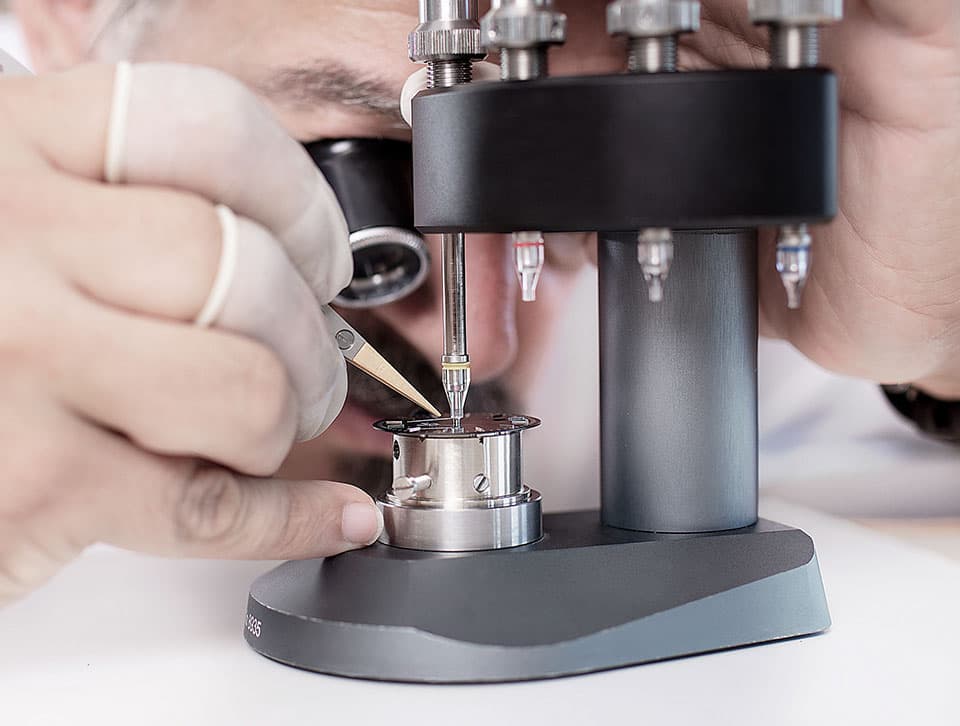 Quality over quantity: Laco watch manufacture.
A Laco is more than a watch. It is an expression of character. Because, no matter whether you wear a robust aviator watch, a precise chronograph or a timelessly elegant classic on your wrist: each Laco has a unique character, which is distinguished by the love of detail and passion, with which our watchmakers built it: with complex and sophisticated craftsmanship.
Learn more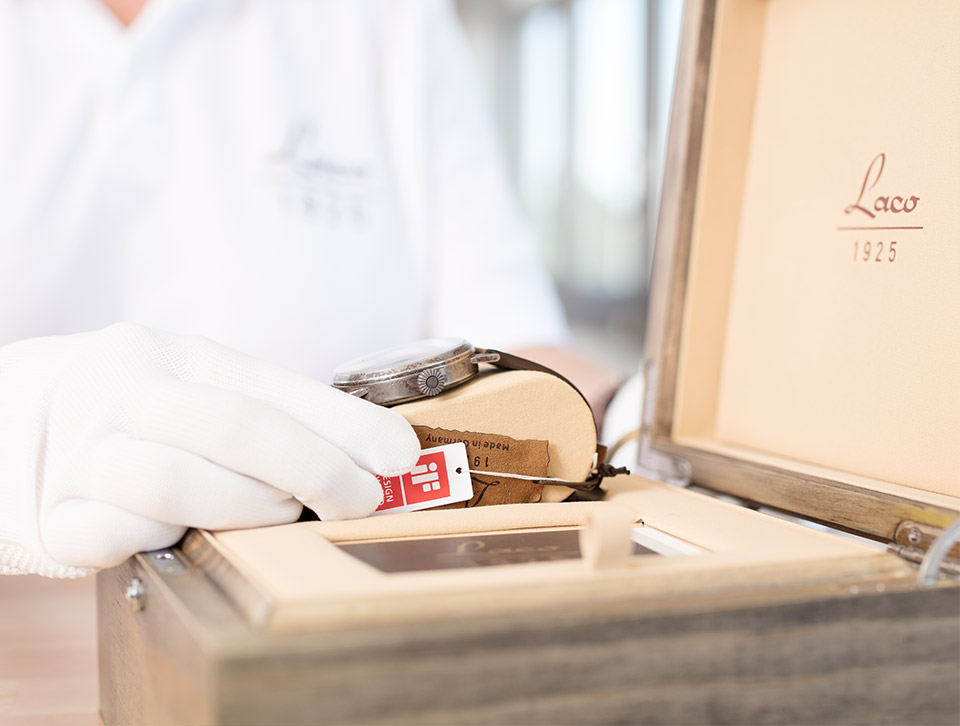 The only one who requires more from our service than our customers, is us.
A Laco is a statement. A statement for the original. Because every Laco watch sets the standards in its category and stands for high precision, high-quality manufacturing, and passion. A claim that can also be made when it comes to the quality of our service.
Learn more