A LACO? - exactly my LACO!
Individualisation is a top priority for us. Because a Laco is not just any watch - it is a personal statement and a decision for a legendary watch brand.
For this reason we offer numerous options for a great number of our watch models to make your new Laco a very personal timepiece. Choose from different movement grades, different alternatives of the crystal and numerous options for a free engraving. If you prefer to wear your Laco on the right wrist, we offer the crown position 'left' for selected models just as an English date disc for our international customers.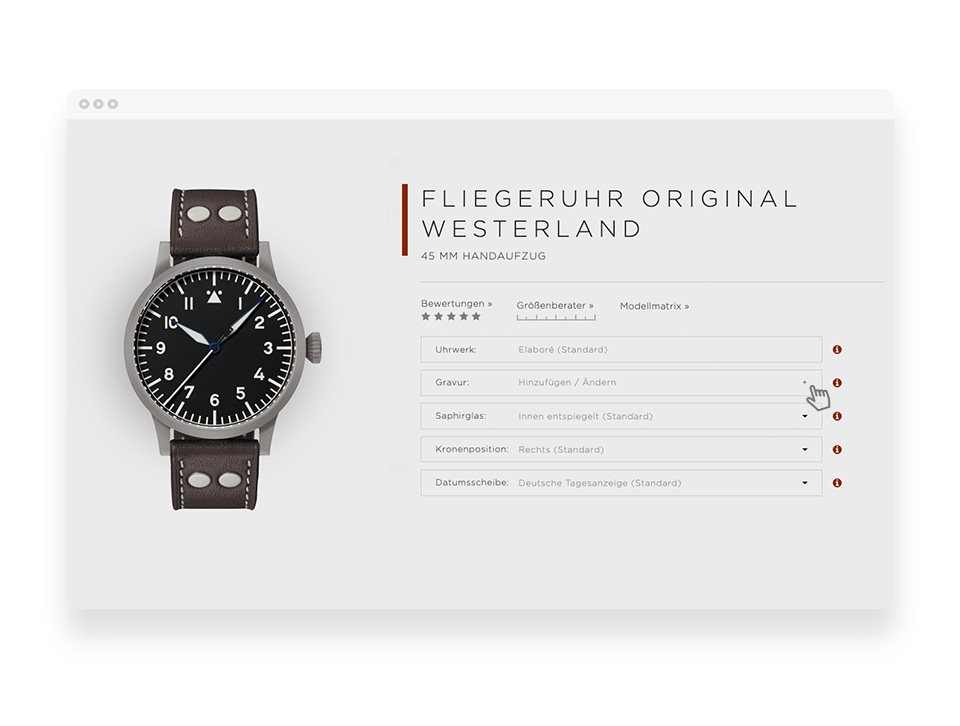 individualisation
On the product page of almost all models, you will find up to five selection fields to turn a Laco into your own individual and personal Laco. Find them on the right next to the product picture. For more information about the individual options just click on the red dot with the i next to it.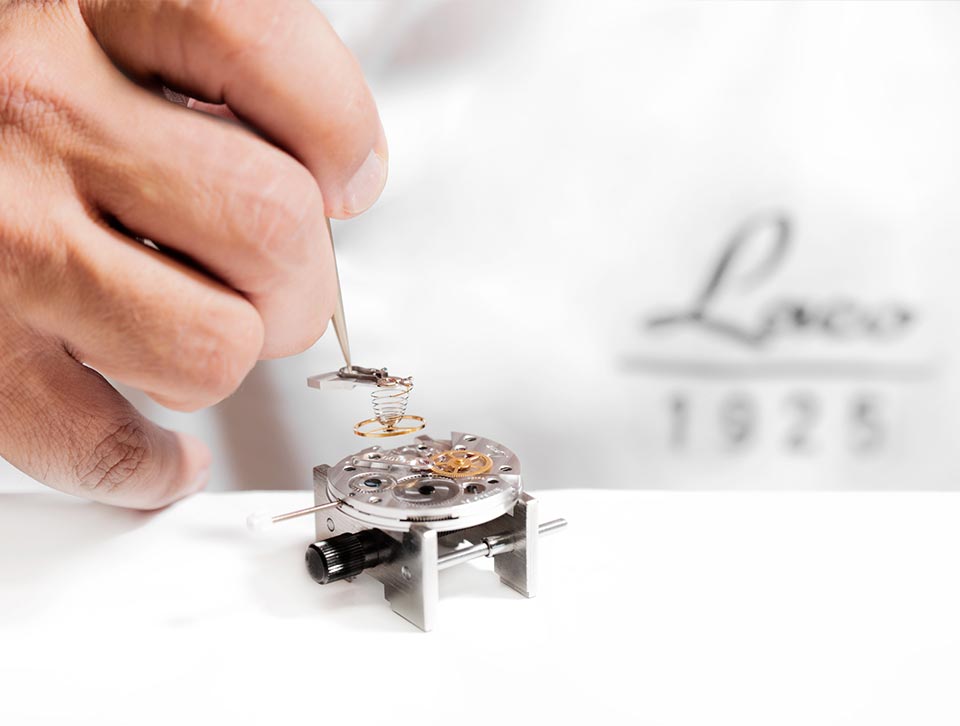 movement Upgrade
The movement installed in the majority of our automatic watches corresponds to the ETA quality level "Elaboré". For our watch lovers with special quality demands, we also offer the mounting of a movement in the "Top" quality level. Our basic models can be upgraded with the "Laco 31" movement.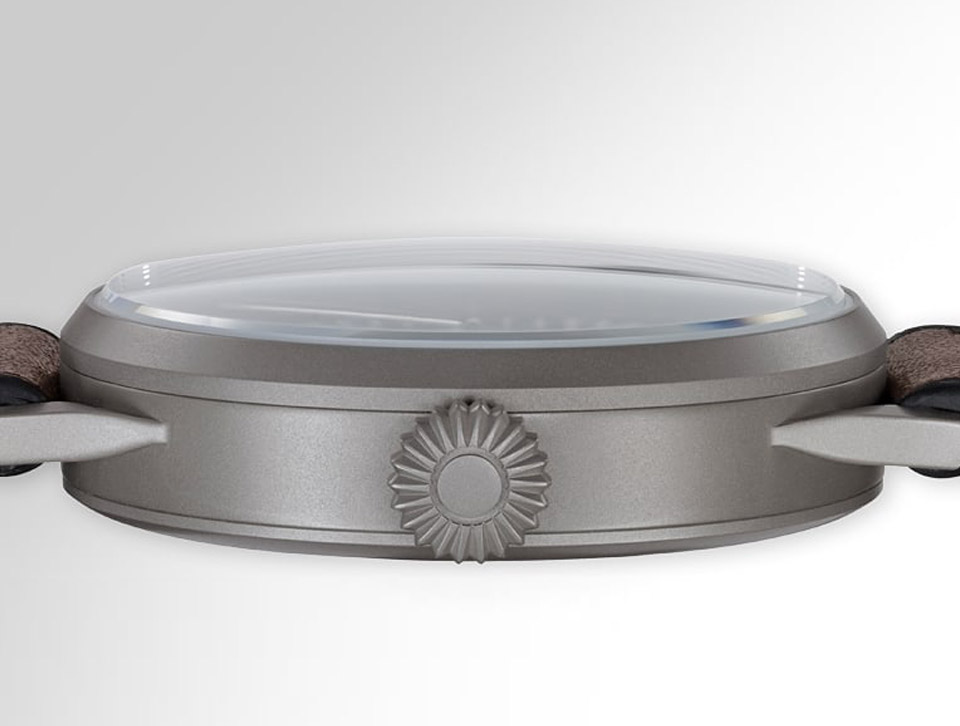 Anti-reflective sapphire crystal on both sides
The sapphire crystal we use for our higher end models has an anti-reflective coating on the inside as standard. On request, we can also supply many models with sapphire crystal with anti-reflective coating on both sides. For even better readability and clearer colours even under unfavourable light conditions.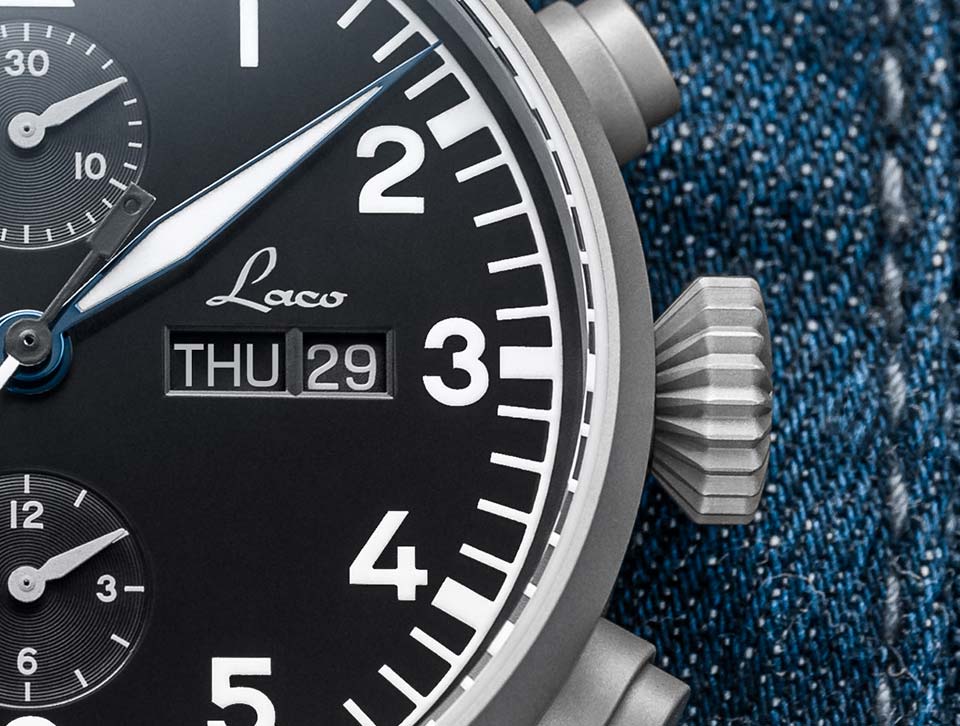 International date disc
In recent years, Laco has developed into a world-renowned watch brand and has fans around the globe. For this reason, we also offer the date disc of selected chronographs in English for our international customers.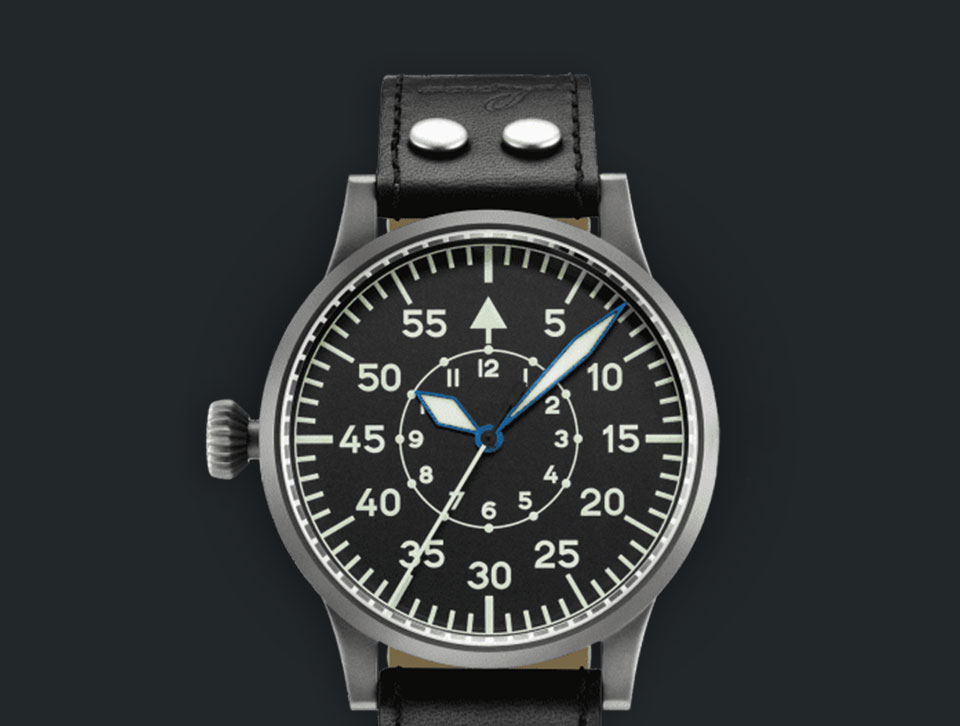 Crown position on the left
Most of our pilot watches can be as well ordered with the crown position on the "left". This makes it easier to set and wind the watch when wearing it on the right hand, without having to take it off first.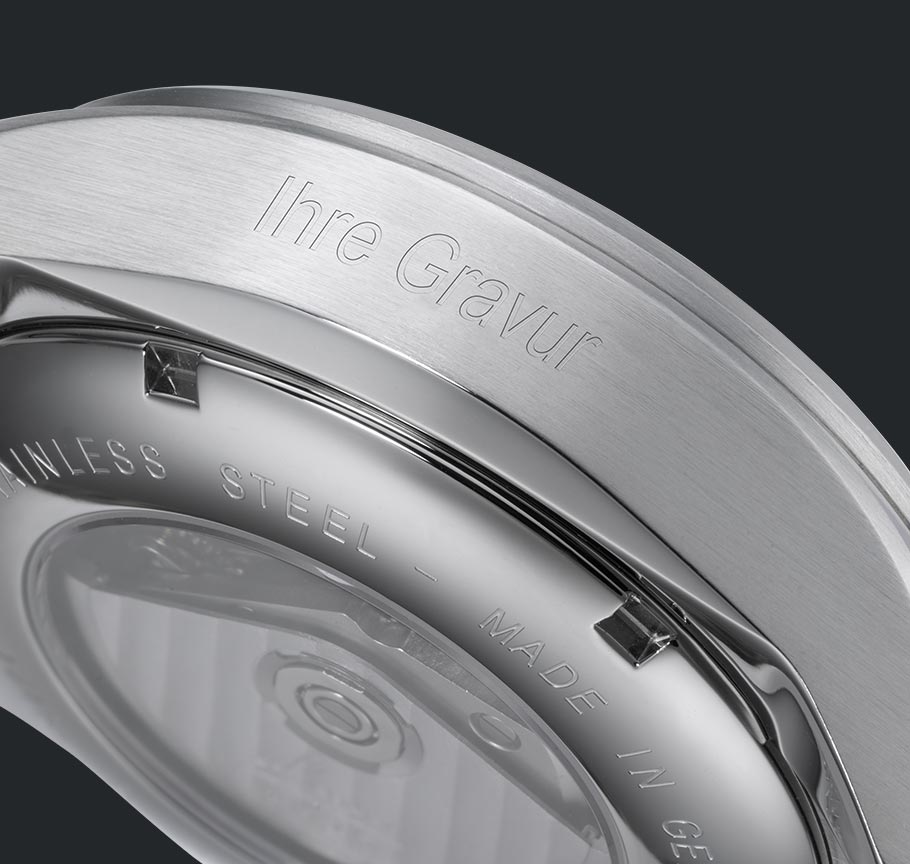 Personal engravings
We offer a free engraving for a variety of our watch models. Depending on the model it is possible to engrave either the case back, the side of the case or even the rotor of the automatic movement. Especially in the age of mass production, engraved Laco watches are a sign of special individuality.