Time to give time - High quality watches as a Christmas present
Are you still looking for the ideal present? Give away time - time for thoughtfulness. Our watches are more than a timepiece. They are an expression of style. With a Laco watch you give away a piece of hand-made contemporary history. For a very personal luxury gift, you can engrave a variety of our watch models for free. It's time for a Laco.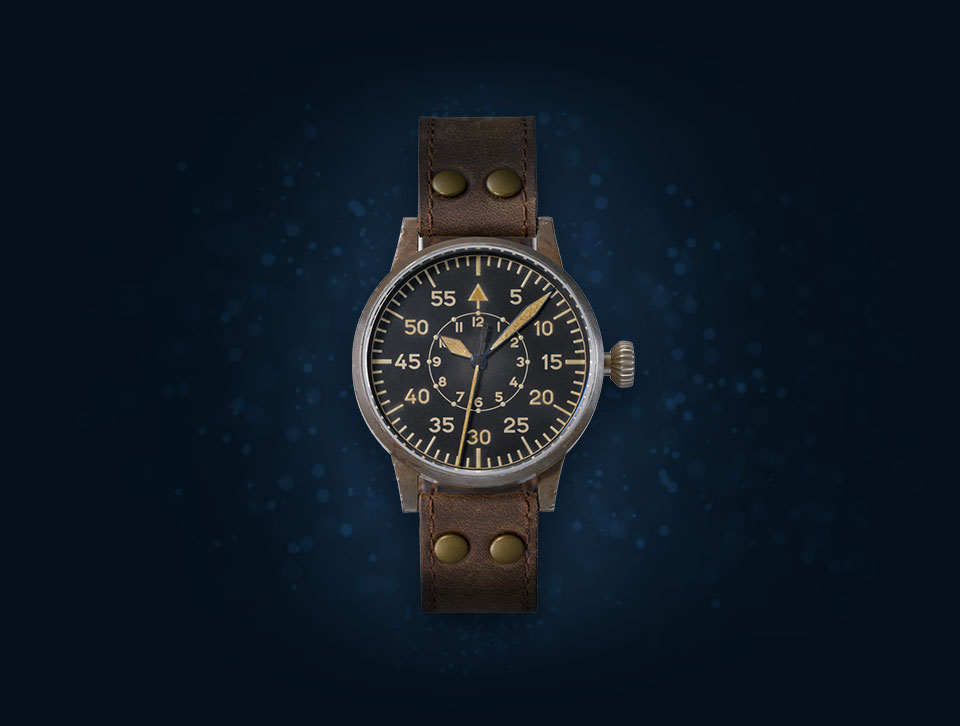 Laco 1925 watch manufacture
The unique quality. The outstanding workmanship. The high precision. And the excellent functionality. There are a number of features that characterize a Laco watch. And beyond that, something that you might not see at first glance, but feel at every single second, minute and hour: the passion of our watchmakers. Since 1925.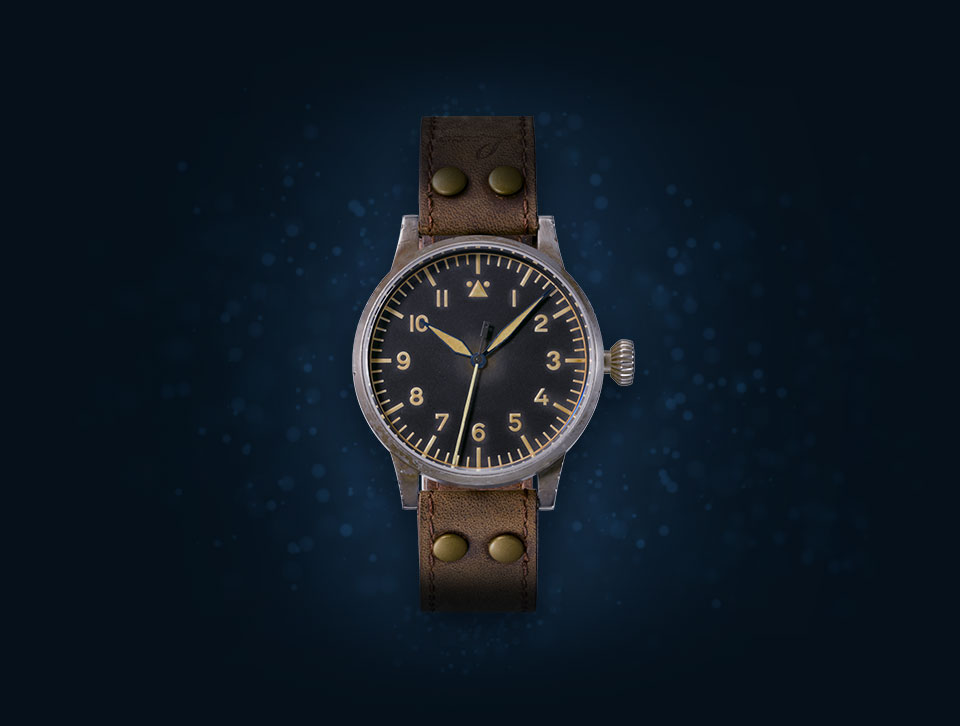 Laco pilot watch original Saarbrücken Erbstück
An automatic watch with a brown, closed calf leather strap in an antique look and thermally blued, Superluminova coated hands. The stainless steel case is crafted and aged in elaborate craftsmanship. As a very special gift you can choose a clockwork upgrade or a free engraving.
Carefully handcrafted, a Laco Erbstück is a unique and special gift!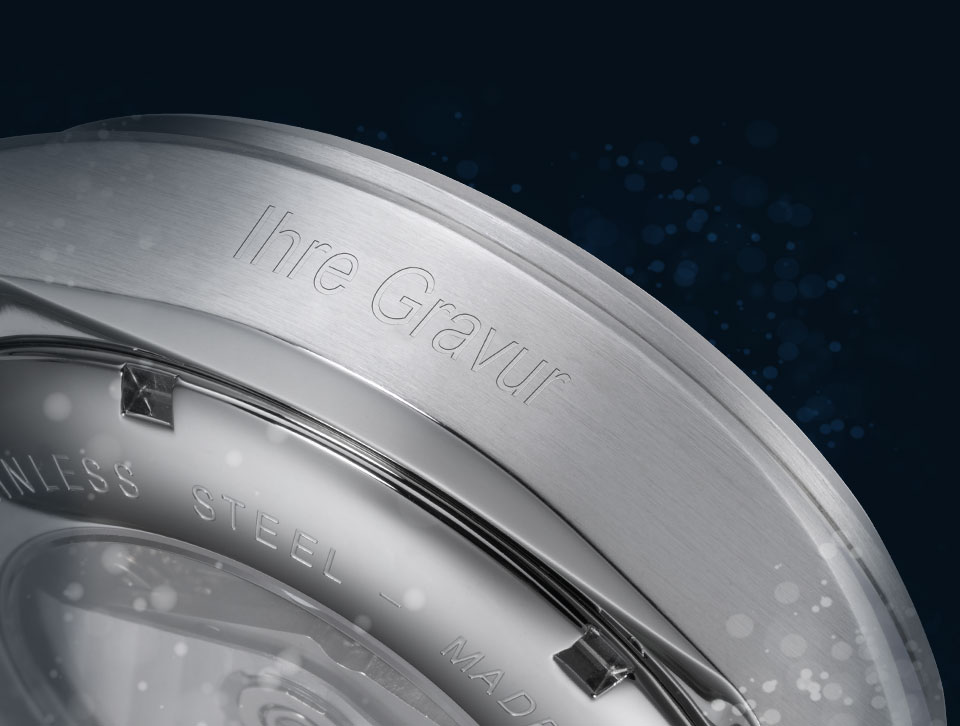 Free engraving - this is how your watch becomes unique
Just in time for Christmas, we offer free engravings for a variety of our watch models. Whether it should be a few words of love, a special date or a name, with an engraving your watch will be unique. Depending on the model, the base, the side or even the rotor can be engraved. Especially in the age of mass production you set a statement for individuality with an engraved Laco watch.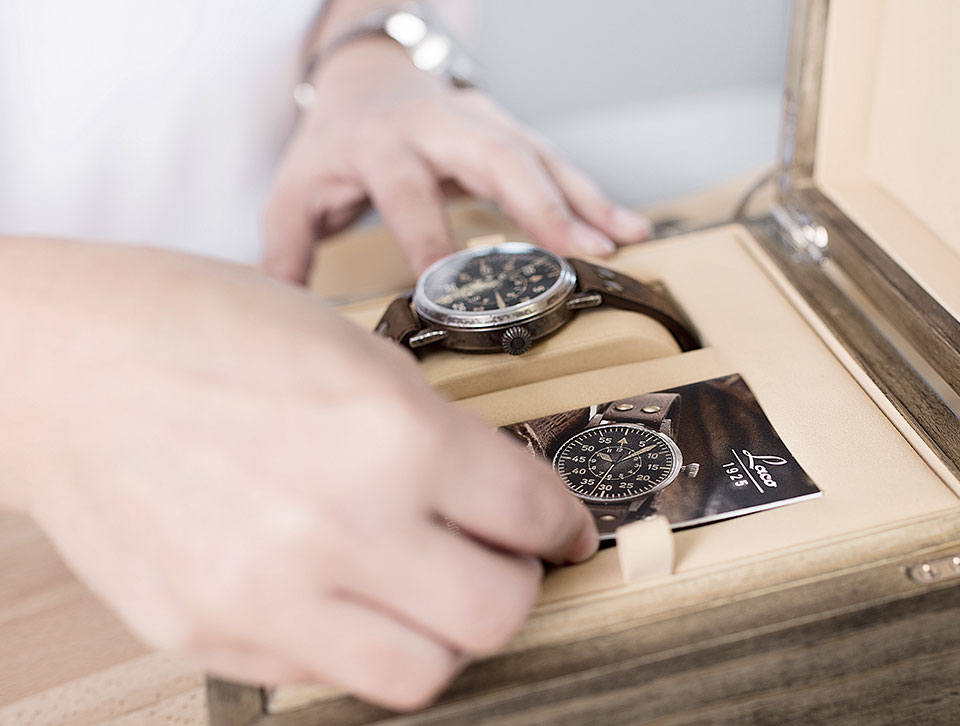 We rely on manual work - with every single watch
With a Laco you give away a product of highest quality. From the first design to packaging, we value precision. We realize this through finely divided and professional manufacturing work. Because our high standard can be only ensured by skilled craftsmanship in every detail.
WORLDWIDE
SHIPPING
MADE IN
GERMANY
COMPREHENSIVE SERVICE
24 MONTH
GUARANTEE