GOLDENE UNRUH 2020 – Our "REPLIKA ERBSTÜCK" is under the top ten
Since 1988, the election "Goldene Unruh - the best watches in the world" has been held regularly. This makes the "Goldene Unruh" one of the oldest and most prestigious public awards in the watch industry worldwide.
This year, our "Replica 55 B Erbstück" made it into the top ten in the category up to 5,000 euros in the preselection of 310 watches. We are very proud of that! Because we were able to hold our own against numerous renowned manufacturers.
Thank you very much to all those who voted for us and proved once again that passion and individuality count more than well-known brand names when choosing watches.
To make it to the top of the podium, however, we need a little more support. We have until 12 January 2020 to do this.
The WATCH MAGAZINE, FOCUS and FOCUS Online will then use your vote to determine the most beautiful watch of 2019. 50 watches are available to choose from – divided into five price categories. Watches with a total value of almost 15,000 euros will be raffled among all participants.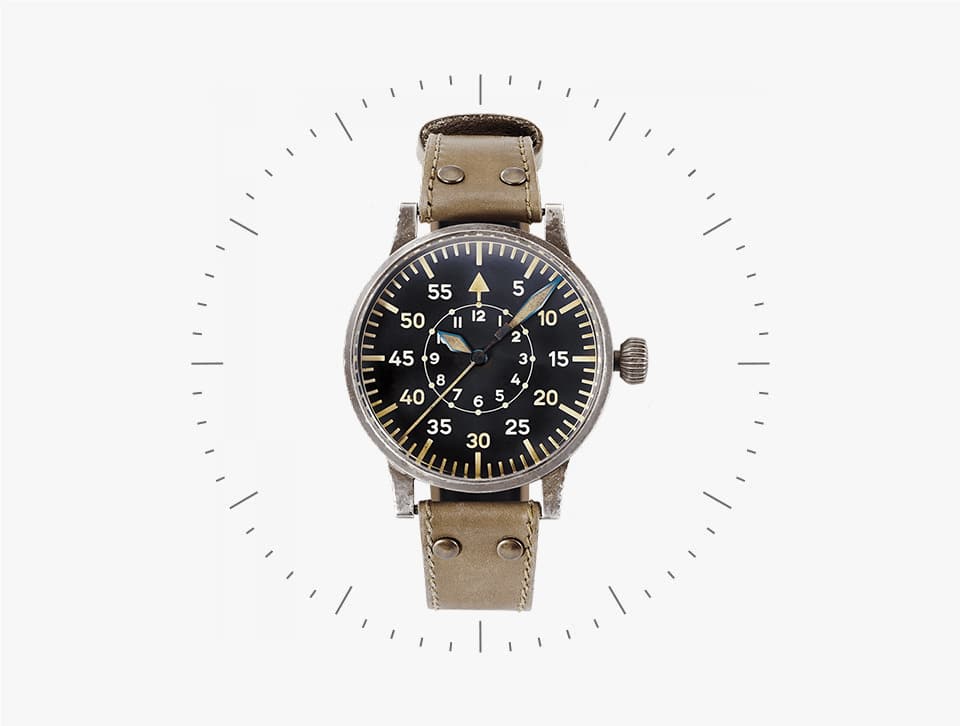 PILOT WATCH ORIGINAL
REPLIKA 55 ERBSTÜCK
Our "Erbstücke" are aged in elaborate handcraft and thus become real unique specimens. In spite of the authentic patina and the unique "used look", each watch contains highest precision, reliable technology and the very best workmanship.